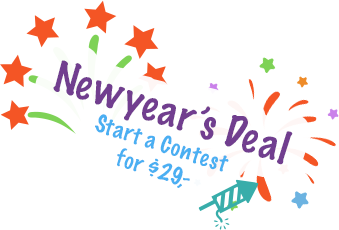 Affordable Graphic Design for Everyone
Start a design contest among 63,653 designers!

1. Launch contest
2. Receive designs
3. Choose the Winner
Beautiful results
Logo DoctorSouth
Designed by Refael Design
Logo Flowerbus
Designed by Loghiamo
Logo Design Oldschoolracers
Designed by SBGV
Corporate flyer design e-invoice
Designed by Jean-paul
Package design for Cheesesnacks
Designed by Vormelique
Logo for new Company
Designed by Joost
Logo for Solar Energy Company
Designed by Area Graphica
Flyer contest for Jobbird
Designed by DigitalBo dtp
Logo for Lifestyle Products
Designed by Pusteblum
Logo for Bakery
Designed by Djvigo
Logo CrossFit Box
Designed by BT-Design
Logo for Live Your Dream Musical
Designed by KLEYdesign
Flyer for Training Company
Designed by Bert-de-ontwerper
Design Carwrap
Designed by Area Graphica
Logo for Drogeworst
Designed by Norbruis
Logo for Sfreer
Designed by Toobe art
63,653
Designers
£2,856,021
Paid out
100%
Quality guarantee
28 categories to find the best designer
Request a free design consultation.
Not sure what to do? Discuss your contest with one of our design specialists and get free advice.
Start a poll
Let friends or colleagues give their thoughts about the designs in your contest. Start a poll, select up to 10 designs and you'll get a unique link where your friends can cast a private vote.
Realtime chat
It's all about communication, that's the way to professional design, custom made for you.
Reliable ratings
All ratings are based on real projects,
so every rating is reliable.
Are you designer? Join the movement!
Read more