#55602
Ready for a challenge? Find a NAME that is as special as our GIN - Additional information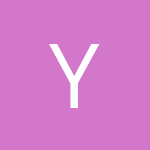 Contest Description
BITTE nur auf deutsch....

please notice:

we are looking for a GERMAN Name... and Not a Name with GIN....

Also take a look at www.hamburg-zanzibar.de to get a impression what is our style.... thanks a lot

--------------------------------------------------------------------------
What we want?
A new brand name for our gin fitting to its unique taste and positioning. And as we are as challenging as our gin, we want a name that is
... modern but has a classic touch,
... German but can be pronounced in different languages,
... simple but sophisticated
... standing out from the other thousand gins you can buy 

How it all started?
We are passionate globetrotters and gin lovers. Inspired by the paradisiacal island of Zanzibar and its exotic spices, we created a unique gin that allows you to escape the everyday life and feel free.

You want to know how it tastes?
So let me take you on this incomparable taste journey... Imagine you're sitting on a pier and the sun is slowly setting. You take a sip of our gin and suddenly, there is an explosion of flavors because the turmeric shows its untamed wildness that can only be captured by the fruity-mild spiciness of red pepper. Whilst the bittersweet juniper is your loyal companion who says hello in the beginning and keeps coming back from time to time.

Who we want to attract?
Free spirits that love to discover something new, have a thirst for adventure, pursue their dreams and enjoy life to the fullest.
Selected service(s)
Namefinding - The designer will deliver:
- Name
Status: Finished
Begin
September 3, 2019
Ends in
2019-09-17 21:26:13